Since this blog is pretty new, I figured I'd get a jump ahead and start making a series. Which brings me to Friday's Five. This is a popular concept in the blog world, so it shouldn't be much of a surprise. Here I'll recap five things from the past week that I've enjoyed/like. I'm fond of this idea because it's a quick and smooth transition into the weekend. And frankly, who doesn't want that?
Downton Abbey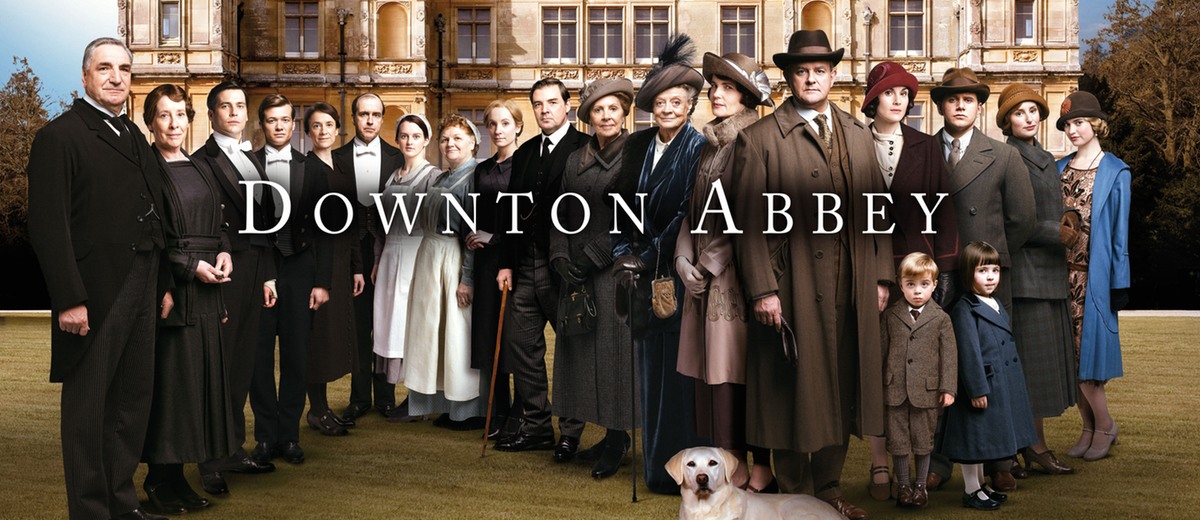 YOU GUYS. I'm so so late to this ballgame, but I have binge-watching the crap out of this show. I'm currently on season 5 and just can't get enough. It's funny; I used to make fun of my older sister for watching this, but now I know what I've been missing! The twists and turns, the romance, the drama… ahhh, I just can't. When I sit down to watch, I find it so hard to stop at just one episode. Honesty moment: last Saturday I stayed up WAY past my usual bedtime (which is usually like 10pm, even on a weekend) because I just couldn't stop. I'm trying to slow down because I don't want it to end; but it's seriously hard.
2. Whiplash Soundtrack / Jazz music 
One night I was randomly looking at my Amazon music account and stumbled upon the Whiplash soundtrack. I saw the movie right when it came out and LOVED it. I thought the acting was superb and the music wasn't half bad either. A couple of years later, and I find myself really diggin' this jazz stuff. So, I've been messing around with other jazz playlists and have been enjoying it. This week while I've been cooking/eating, I turned up the tunes and pretended I was in a jazz club.
3. Big Little Lies (the book)
I mentioned this earlier this week, but I started reading Big Little Lies. So far so good! I really enjoyed the show on HBO and I heard good reviews about the book (hello? why else would they turn it into a series?). It's interesting while reading though. Simply because I'm picturing the cast in my head. But I actually think that's helping me go through the book so quickly. Even though I know what happens, it's definitely still a page turner. Side note – who's ready for season 2? OPRAH?!
4. Roasted Brussels Sprouts 
LOL. So random. But so so good. Brussels Sprouts were never in the veggie rotation growing up, so I had no idea how good they can be. Living alone, now I find myself roasting up these suckers every other night. Drizzle some oil, salt & pep, and you're good to go!
5. My new home 
I moved to NC only in November, so it hasn't been that long. Now that the holidays are gone and the hustle and bustle are over with, I'm excited to be/get settled into my new apartment. Mostly everything is done except for some decor. But that's always a work in progress. However, I'm still super stocked on the fact that I moved and I have such a nice place. Not huge, but still a nice space for me, myself, and I. Apt tour one day?!
I hope you all have a fabulous weekend!
XO,